Ajishima Island
Approximately one hour's boat ride from Ishinomaki's mainland, Ajishima is also known as the Hawaii of northern Japan.
The island boasts incredibly clear and unspoiled seas and beautiful white sandy beaches, making it a popular spot for swimming and sunbathing.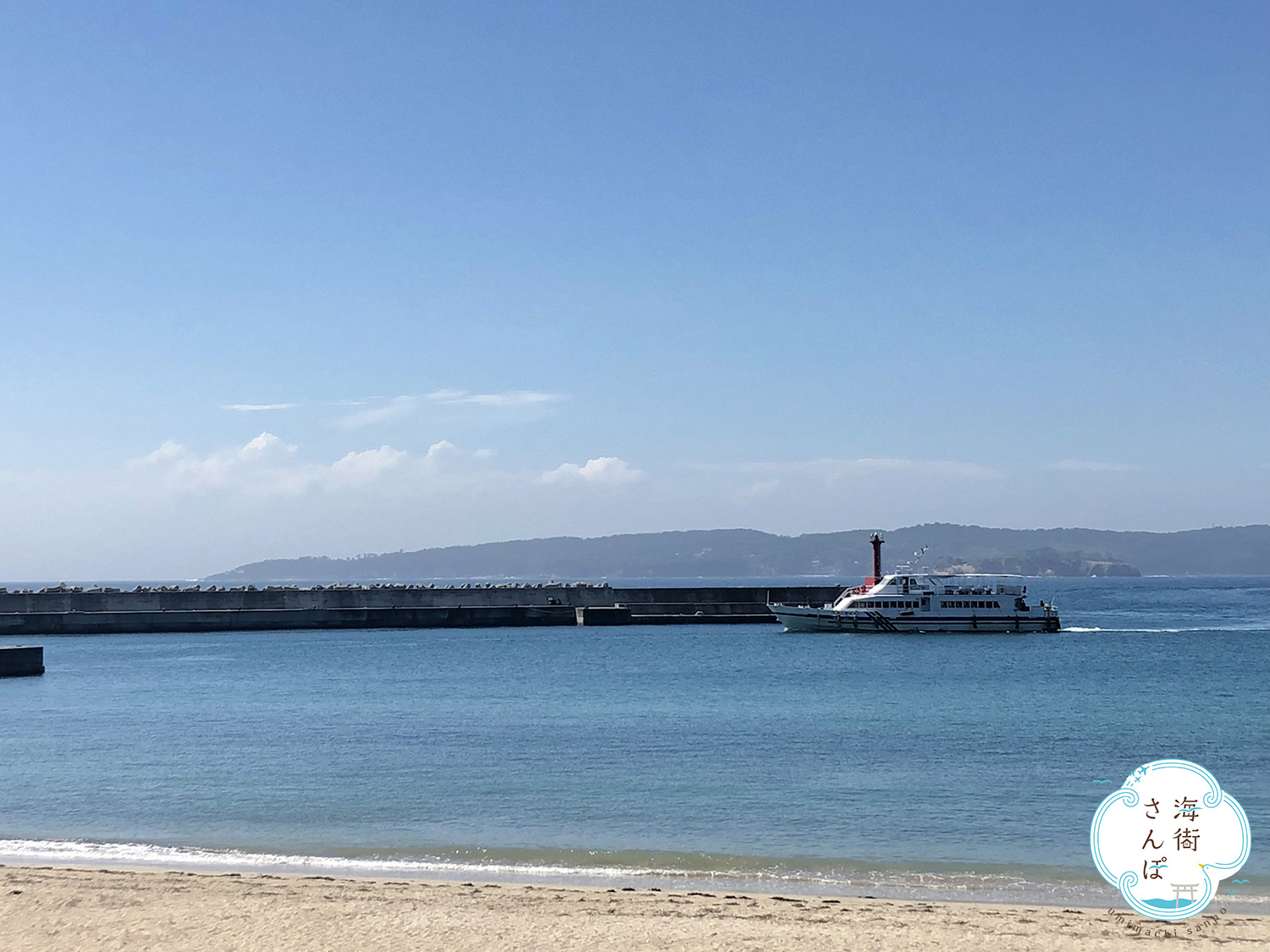 The island has two ports, of which Ajishima-kou includes Shirahama Beach, a particularly popular bathing spot.
There are bed and breakfast facilities at Shirahama, which can get pretty crowded at peak seasons.
There is also a statue of the Danish cartographer and explorer Vitus Bering by the sea there. While Bering was in Russian service, his exploratory group in 1739 in the Ajishima area became the first trade relations in history between Japan and Russia, and the statue commemorates this. Definitely a great photo opportunity!


The other port, Futawashi is the location of the stunningly scenic cliffside spot Dowameki-zaki. From here, you can get incredible views of the nearby Kinkasan Island, known as a power spot.


You can also find Oukane Shrine here, which is considered to be related to Koganeyama Shrine on Kinkasan.


Ajishima has a relatively mild climate all year round. Why not get away from it all with a relaxing island vacation there sometime?
How To Get There
< Sendai to Ishinomaki >
●By rail (JR-East)
Sendai Station – Ishinomaki Station (60 mins on the Senseki Tohoku Line, 85 mins on the Senseki Line (trains leave from different platforms, please check at Sendai Station))
●By bus (Miyakoh Bus)
Stop 21 near Sendai Station (80 mins)
< Ishinomaki Station to the wharf (Ajishima Line) >
15 minutes' walk from Ishinomaki Station (located at Chuo, Ishinomaki City)
Ajishima Line's wharf;
Riverside-MOTOMACHI Bldg2F, 1-14-5 Chuo, Ishinomaki City
< Wharf to Ajishima Island >
60 mins on Ajishima Line ferry