Kinkasan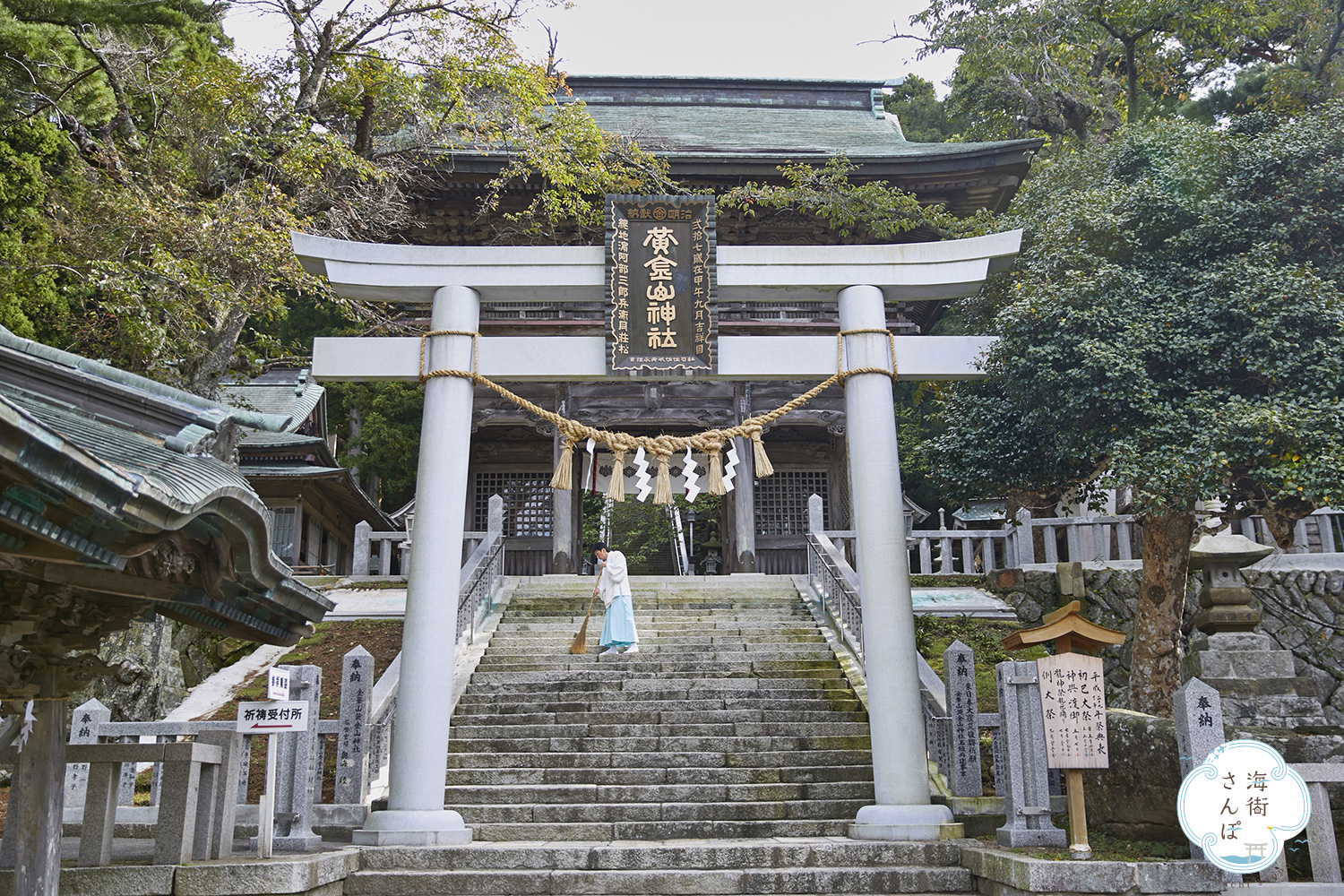 What do you think of "power spots"? Places that are said to be home to mysterious forces….
There are many power spots all over Japan, but my number one choice is in Miyagi Prefecture, north Japan.
Not only one spot, but the whole island is one huge power center.
Its name? Kinkasan Island, home of the gods.


Tourism on Kinkasan Island is centered around Kinkasan Koganeyama Shrine.
The shrine is known as a place to pray for good fortune and prosperity, and it is said that people who make a pilgrimage to the shrine for three consecutive years will not want for money for the rest of their lives.
There is a tabunoki tree (a kind of laurel) in the shrine grounds, the trunk of which is covered in lumps. It's said that rubbing a part of your body that is in pain or trouble against one of the lumps will cure it. I immediately headbutted it! lol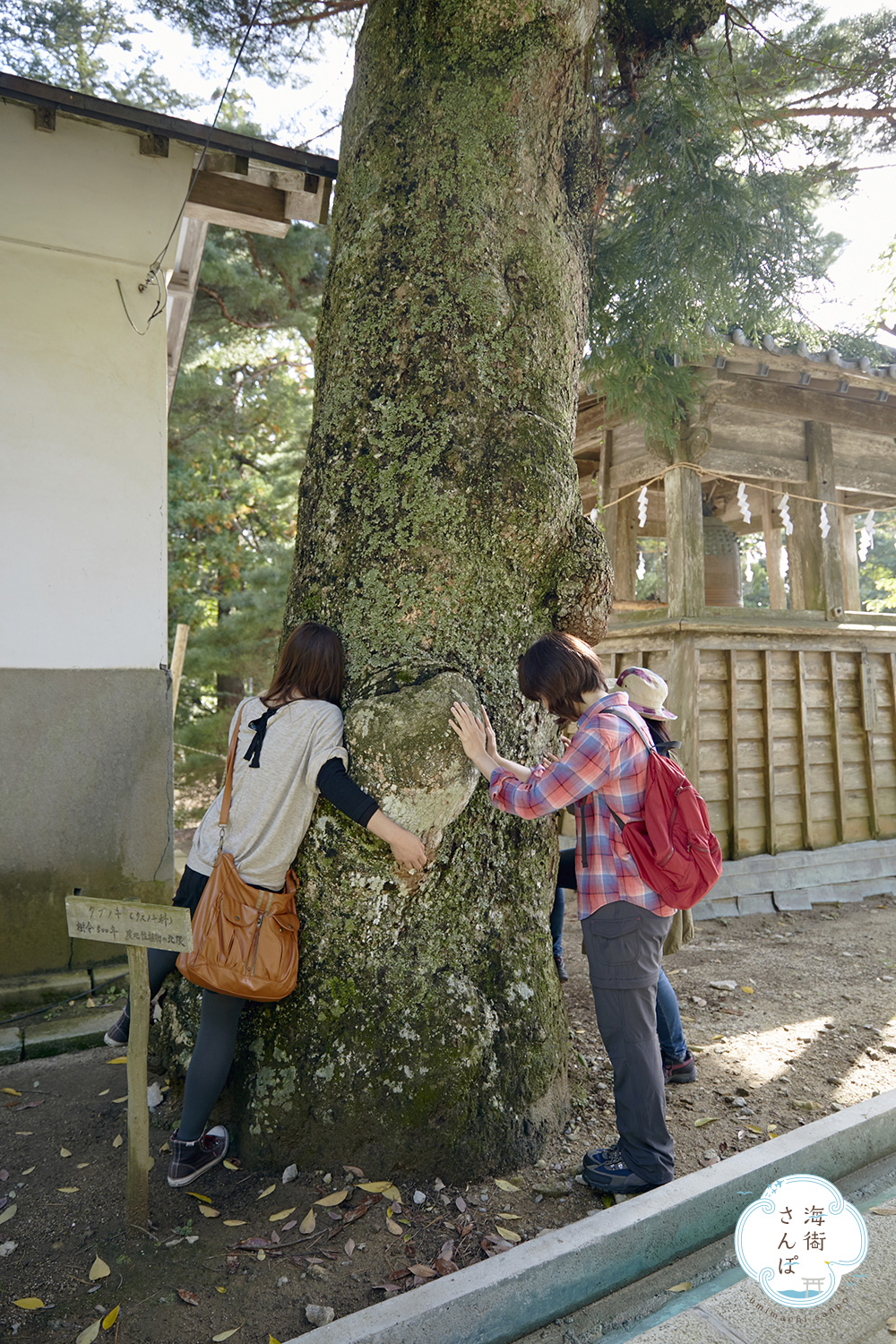 There is also an area devoted to Benzaiten, goddess of wealth. It is said that if you wash your money in the water here, it will be purified and your wealth will increase.
In addition to cash, some people wash credit cards, and even their entire purses or wallets!!?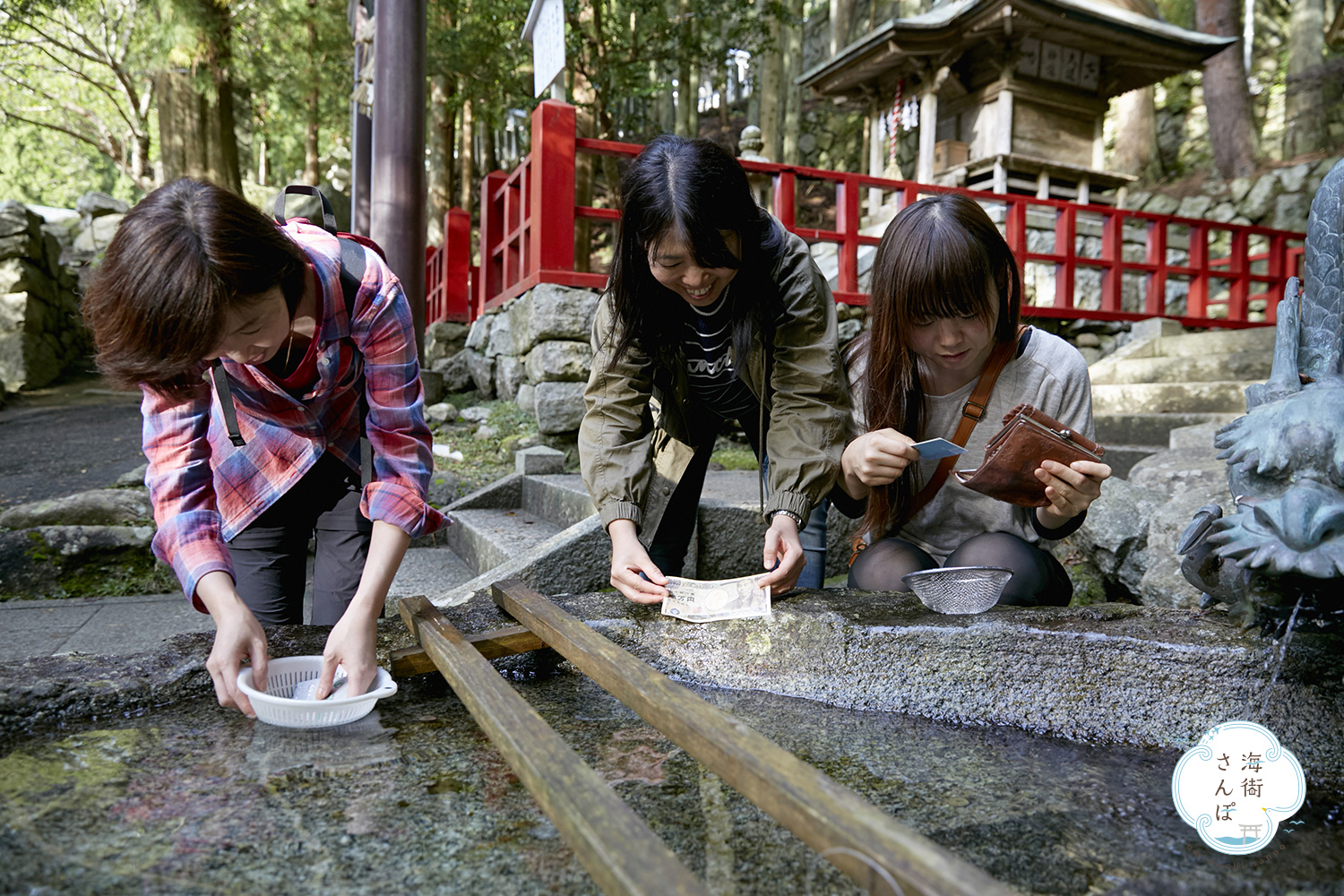 There are many deer living on Kinkasan Island, revered as servants of the gods.
The deer can be fed with special food bought at the shrine. Enjoy your time with them, but don't be surprised if you get mobbed by an entire flock when you get the food out!!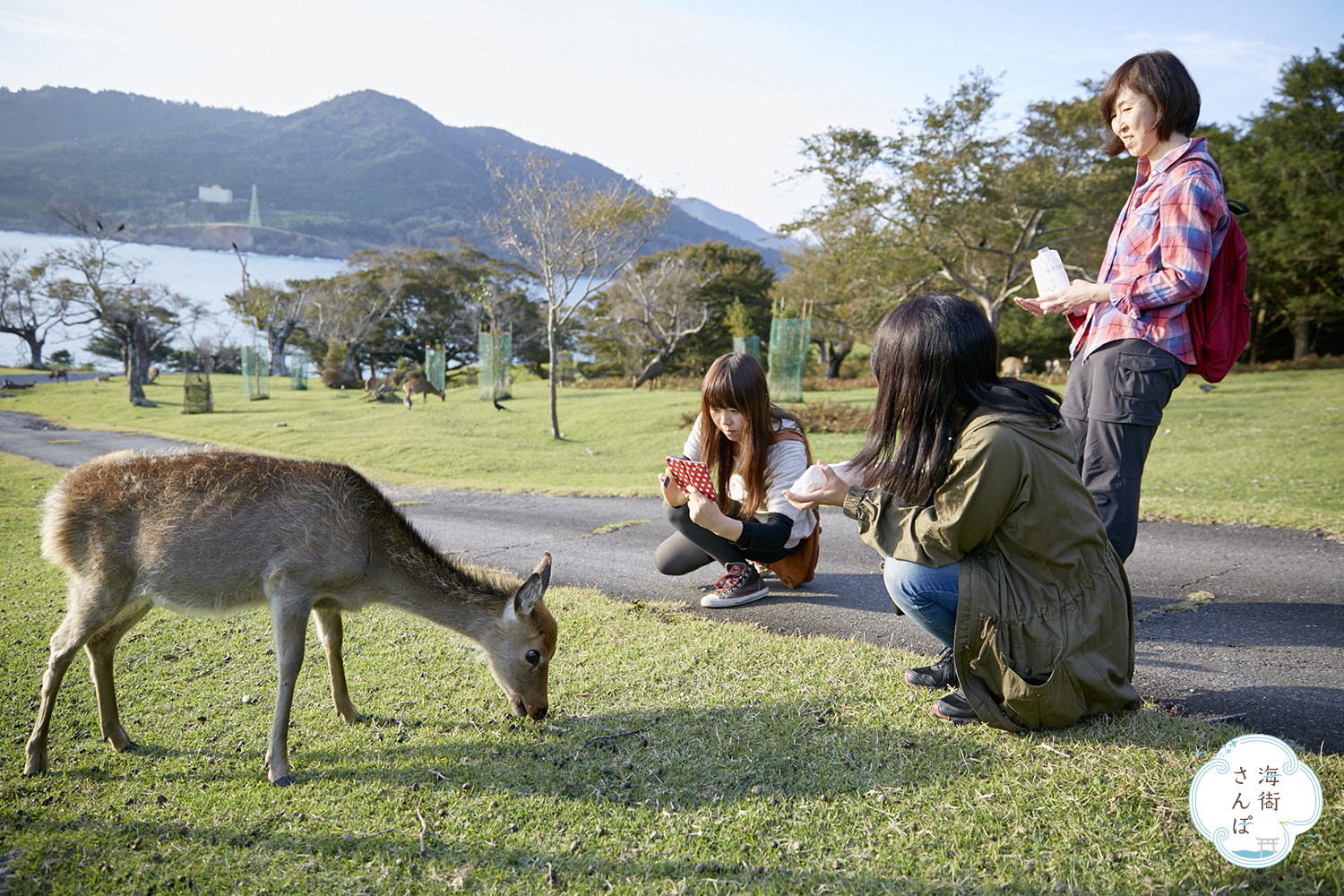 How to Get There
< Sendai to Onagawa >
●By rail (JR-East)
Sendai Station – Ishinomaki Station (60 mins on the Senseki Tohoku Line, 85 mins on the Senseki Line (trains leave from different platforms, please check at Sendai Station))
Ishinomaki Station – Onagawa Station (25 mins on the Ishinomaki Line)
< Onagawa Station to the Onagawa Sightseeing Pier >
15 mins walk
232 Washinokami, Washinokamihama, Onagawa-cho, Oshika-gun, Miyagi
< Onagawa Sightseeing Pier to Kinkasan Island >
35 mins by boat